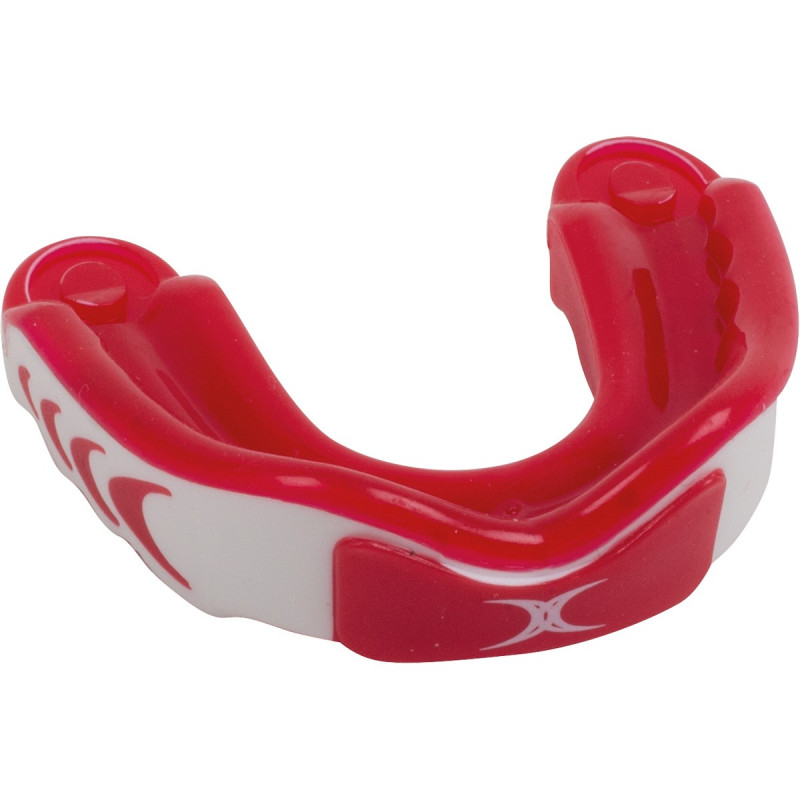  
Gilbert Virtuo Triple Density Mouthguard Red/White
Technologically advanced mouthguard containing 3 layers of varying densities that combine for ultimate performance. Reduces the force of impacts to the jaw joint, lowering the risk of concussion and offering protection to the teeth
Gilbert Body Armour helps maintain performance throughout the game. The 2015 Range features highly technical items at the top end through to a varied choice of body armour and headguards.
Level - Elite
The softer inner layer moulds easily to the middle layer providing the shield's structure. The third layer containing hard impact areas on the more vulnerable sections of the mouth.
Tri -Density. Multi-layer construction absorbs lower jaw shock, reducing trauma to skull.
Extra Wall Thickness. Absorbs the impact; reducing the effect of the shock on the more vulnerable front teeth. Upper palate support with improved fit for easier breathing.
Boil & Bite. Boil & Bite guard, which gives fit and feel of a custom-made guard.
Customers who bought this product also bought: